Bank of Baroda Recruitment 2022
Introduction
For many of us, the idea of getting paid to sit around and do nothing all day sounds like an absolute dream come true, but sadly, we don't live in that world just yet. For now, most of us have to go out and earn money by working hard to fulfill whatever roles our companies need from us — even if those roles are sometimes less than ideal. That's why Bank of Baroda has put out a call for applicants to apply for manager positions within the organization, so they can begin filling them with only the most qualified applicants available!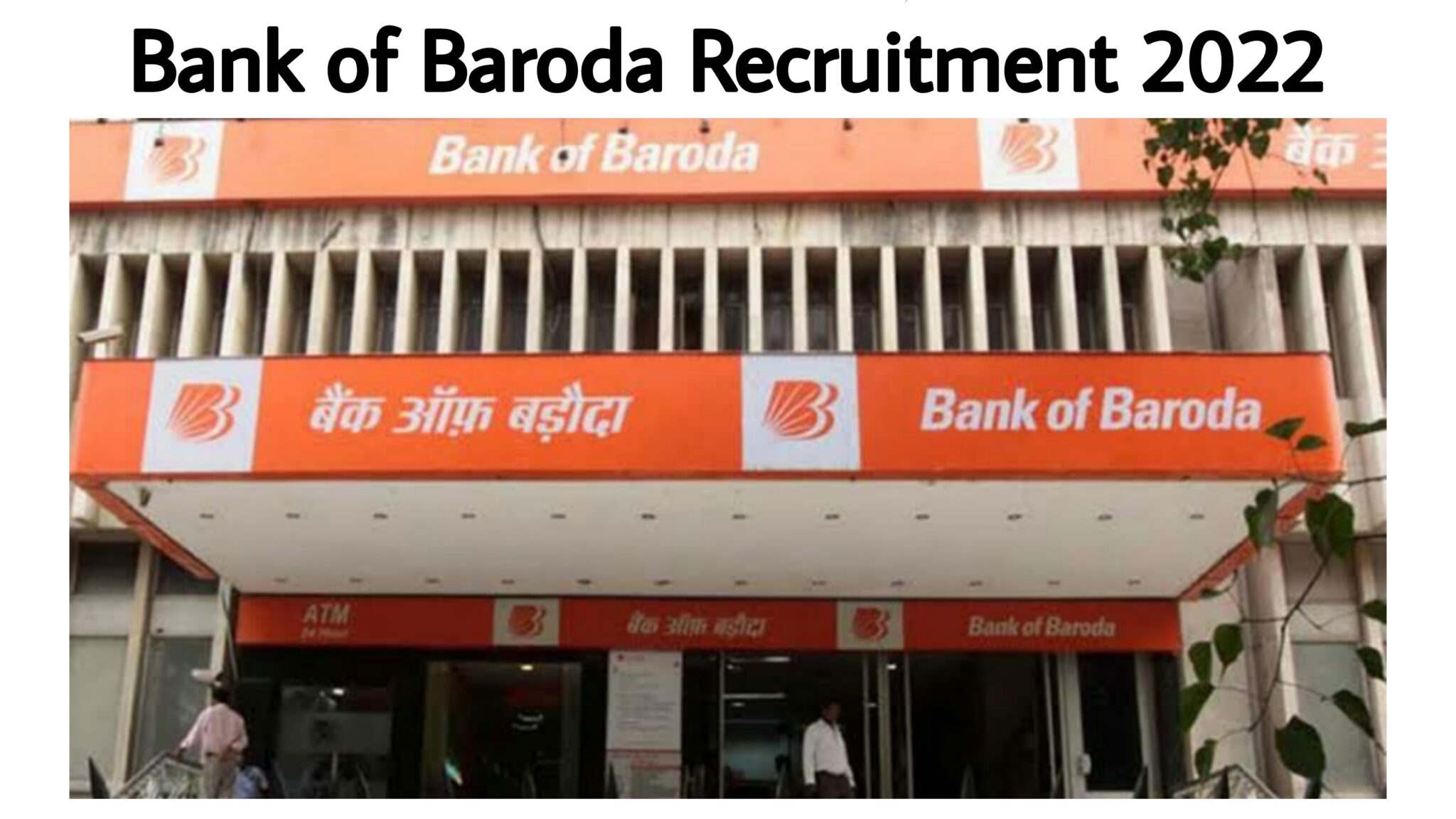 Are you thinking about starting your career in banking sector? Then Bank of Baroda Recruitment is the right place to start with! The Bank has released the advertisement regarding to open recruitment on managerial posts. You can apply on or before the closing date. Keep reading this website to know more details about Bank of Baroda Manager Post Recruitment 2022!
Name of the Post
Branch Receivables Manager
Number of vacancies
Branch Receivables Manager – 159 vacancies
The following states are inviting applications from interested applicants, and upon selection, the selected candidate/s will be posted in the state/UT for which he/she has applied:
Andhra Pradesh/Telangana – 5 vacancies
Madhya Pradesh – 7 vacancies
Arunachal Pradesh – 2 vacancies
Maharashtra – 23 vacancies
Assam – 4 vacancies
Manipur – 1 vacancy
Bihar – 7 vacancies
Meghalaya – 1 vacancy
Chhattisgarh – 5 vacancies
Mizoram – 1 vacancy
Goa – 3 vacancies
Nagaland – 1 vacancy
Gujarat/Daman And Diu/Dadar N Haveli – 18 vacancies
NCT Of Delhi/NCR – 10 vacancies
Haryana/Punjab – 10 vacancies
Odisha – 7 vacancies
Himachal Pradesh – 3 vacancies
Rajasthan – 7 vacancies
Jammu & Kashmir – 1 vacancy
Tamil Nadu/Puduchery – 5 vacancies
Jharkhand – 3 vacancies
Tripura – 1 vacancy
Karnataka – 7 vacancies
Uttar Pradesh/Uttarakhand – 15 vacancies
Kerala – 5 vacancies
West Bengal/Sikkim/Andaman Nicobar – 7 vacancies
Age limit
Minimum age – 23 years
Maximum age – 35 years
Educational Qualification
A Degree (Graduation) in any discipline from a University/Institute recognised by the Government of India / UGC/AICTE is required.
Postgraduate degree or diploma in any discipline is preferred.
Experience
Minimum of 2 years of overall work experience, with at least one (1) year in a collection profile with Indian banks, NBFCs, financial institutions, and associated businesses.
Responsibilities and Roles
Portfolio and Risk Management
To keep track of and stick to risk targets and benchmarks.
Ensure that all cases of product delinquencies are rolled back.
People Management
Improve your leadership skills and help your collection team succeed.
Develop and disseminate functional training skills.
Concentrate on performance deliverables and provide feedback on a regular basis.
Managing a Field Executive and Telesales Team
Process Management, RIC and Audit
Visits to the agency and clients will be made as needed and documented.
Ensure that prescribed processes are followed to the letter.
To ensure that all processes are 100 percent compliant.
Keep track of MIS reports.
Ensure that all customers' payments are received on time.
To avoid any further Audit/Compliance concerns, perform adequate verification on new vendor/agency/DRA onboarding as per the established criteria set by RBI/Bank.
To ensure that all executives are DRA certified; if not, to ensure that correct approval is in place.
To determine whether or not certified executives are issued ID cards.
To ensure that clients' requests/expectations are met in a timely manner.
To hold review meetings with empaneled agencies/vendors/DRAs to ensure that the intended target/numbers are met and delivered.
To ensure that all existing banking software/applications utilised by employees/clients are in good functioning order and are only used by authorised personnel.
If there are any pending activities or any other process disconnects, to collaborate with the central team.
Team recruitment, training, and development (On rolls, off rolls and outsourced)
Maintain team motivation by ensuring capacity plans.
Cross Functional Relationship
Interact with branch workers about all areas of the customer relationship, and use branch relationships to help with collections.
Selection Process
Shortlisting and a later round of Personal Interviews, as well as any other technique of selection, will be used.
Application Fees
General, EWS & OBC candidates – Rs.600/-
SC, ST, PWD & Women – Rs.100/-
How to apply
Interested candidates should apply online at www.bankofbaroda.in/Career.htm
When you click this link, you will be sent to a new tab in your browser.
Pay great attention to the previous page and on this page, look for the apply button.
Fill in all of your academic credentials, work experience, and other required information.
Before submitting, double-check the information.
Important Dates
Starting Date to submit application – 25th March 2022
Last Date to submit application – 04th April 2022
Refer link : https://www.bankofbaroda.in/-/media/Project/BOB/CountryWebsites/India/Career/detailed-advertisement-brm-24-03-2022-24-19.pdf